What's the difference between our approach and that of a traditional agency? We get it done with depth, and in double time—with an emphasis on what works in the digital realm. And at the end of the day, you won't feel like you got poked with a flaming stick. Our branding process combines creativity and strategy, resulting in logo designs that capture the essence of your brand and communicate your message effectively. We pay attention to every detail, from color psychology and typography to visual elements and overall composition.
Logo Design Rochester NY
A logo is your brand's physical calling card to the world, giving a potential customer or client a preliminary understanding of who you are. Different fonts and colors convey different meanings and emotions, making them important factors to be carefully considered. And we don't jump on the trend bandwagons just because they're trendy; instead, we base your business look on timeless best practices. We help brands at any stage establish themselves by creating a mark that highlights who they are and what they offer—and will stand the test of time.
Brand Specifications & Guidelines
We take conscious care when building your brand identity, from the logo and colors to style and tone of voice. No matter if you're starting from scratch or refreshing your look, our Rochester logo design and digital branding services provide a consistent presence for any and all collateral you may need. From on-brand physical items, like business cards, brochures, ball caps or tote bags, or digital collateral such as email campaign templates or social media marketing materials, our team has the knowledge and experience to help you establish your brand in your market. 
Digital Branding for Digital Marketing
Digital branding is centered around cultivating brand recognition, providing value, and inspiring customer loyalty. Without these things, it's hard to attract new customers and generate leads or sales via digital marketing. We understand the deeply intertwined nature of branding and marketing,  and we're adept at perfectly positioning one for the benefit of the other. Unlike traditional advertising, digital branding wants to do more than simply communicate a message to an audience; rather, it aims to engage that audience and pique their interest. We'll help you establish an online identity that evokes trust and positivity, and garnering unwavering support from loyal fans. 
Browse our brand work.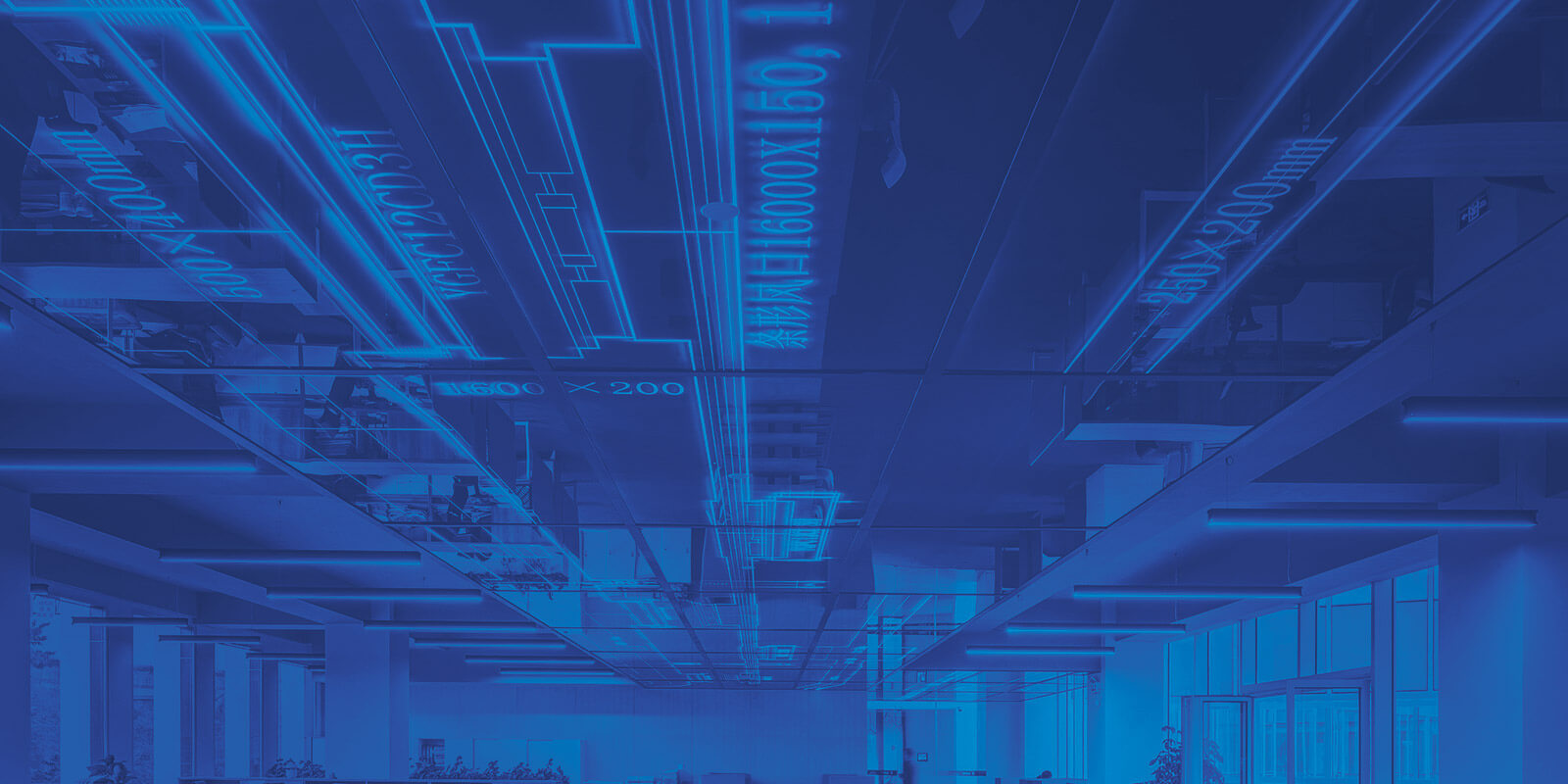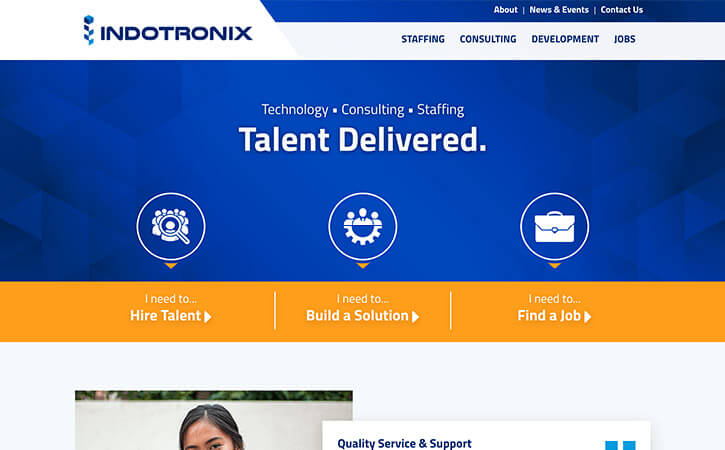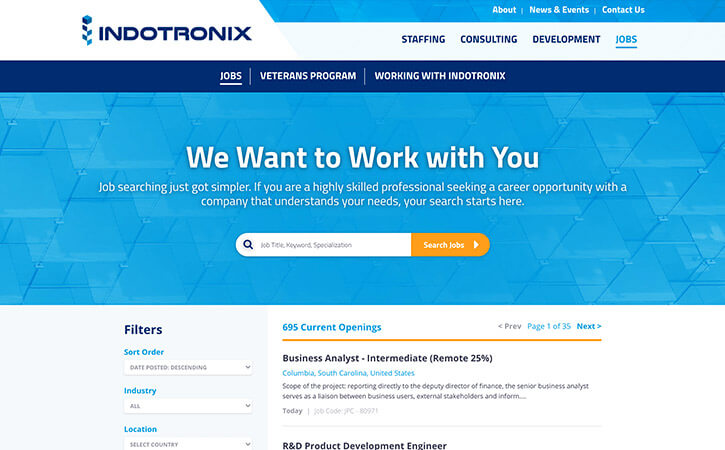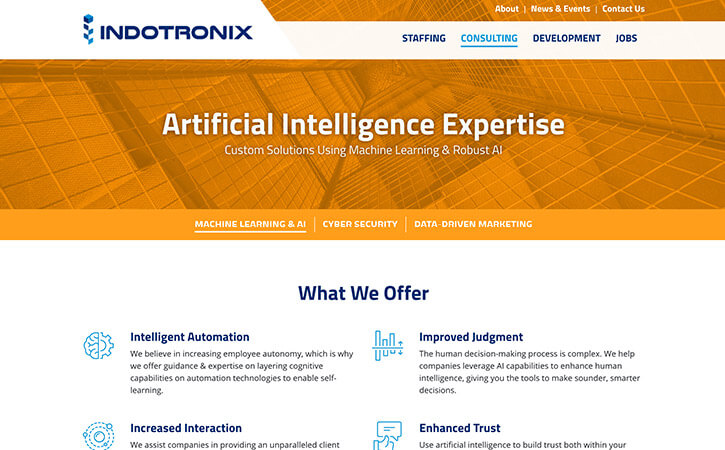 Indotronix's website redesign helped them build a stronger digital presence by revitalizing and modernizing their established brand. A refreshed logo helped renew the vision of their leadership in the industry and a thoughtful color scheme provided cohesion and intuitive segmentation across the website. The update created a better visiting experience for potential customers and job-seekers alike, realigning offerings and presenting a strong sense of corporate self.
"Working with Accelerate Media is a pleasure. They are not simply a web design agency (although their design work is excellent), but, more importantly, they take a data-driven approach to delivering measurable outcomes. They have helped Indotronix to build a digital presence that not only looks good and functions well, but also delivers the results we need. Accelerate Media has become one of our most valued partners."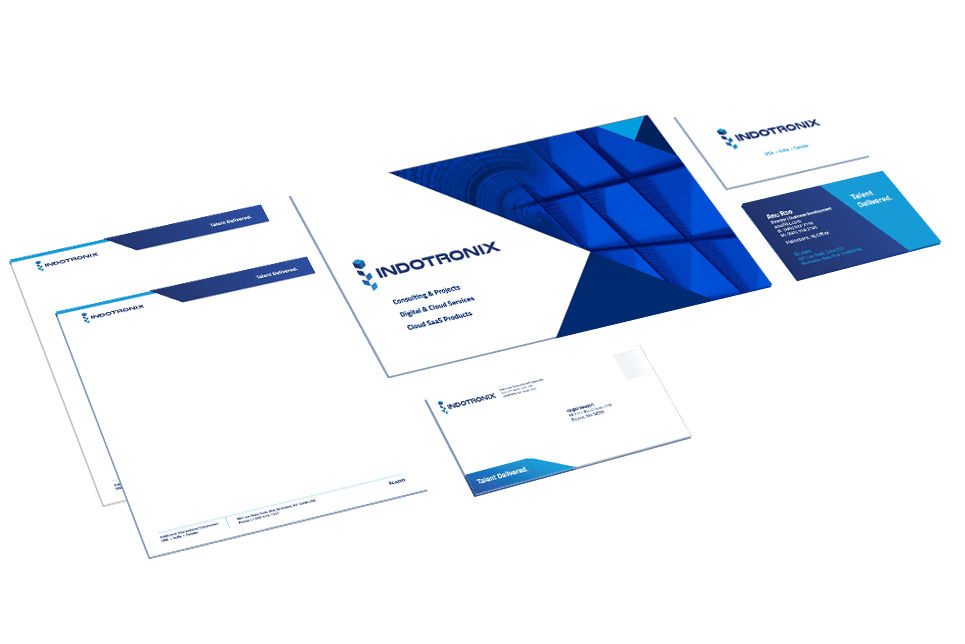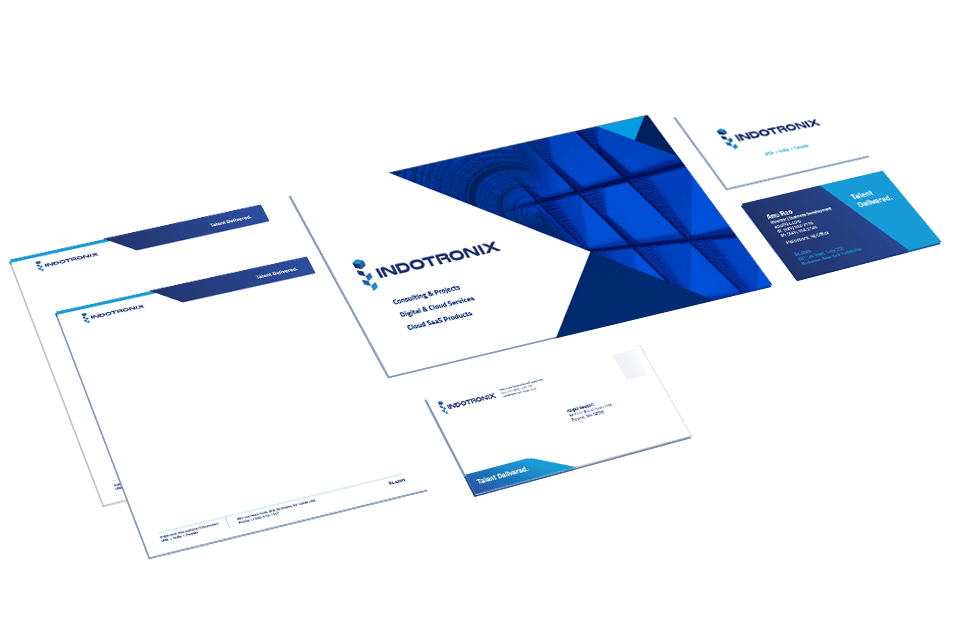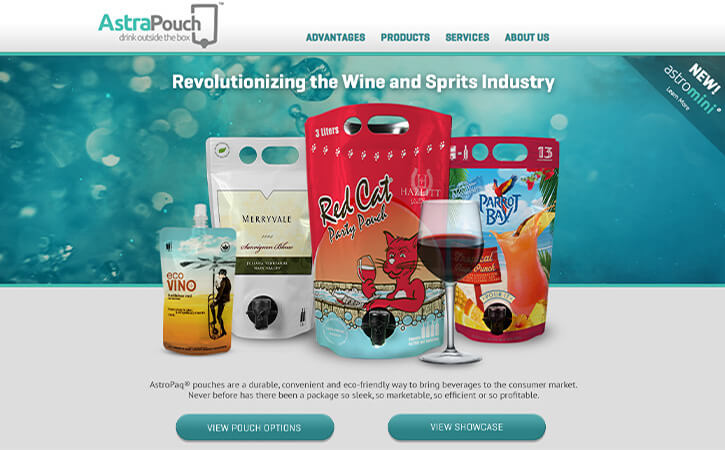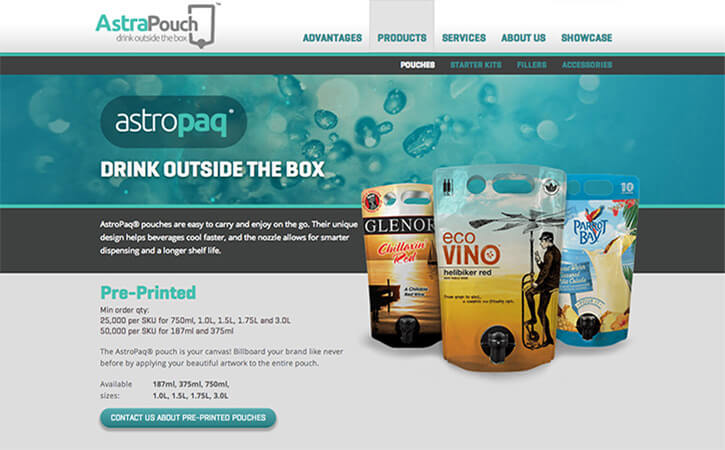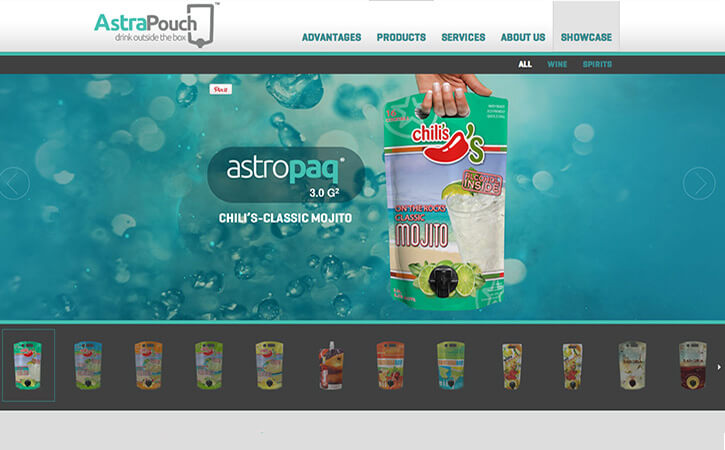 We first partnered with AstraPouch for the introduction of their cutting-edge wine and spirit packaging. In the years since, their product line has grown, necessitating the development of sub-brands and more complicated marketing strategies along the way. The new website presents the expanded product line and enables better browsing and a more streamlined ordering process—paving the way for future innovation.
"Accelerate Media plays a key role in our marketing and online successes. If you're looking for a diligent, innovative and forward-thinking company to help you with your marketing efforts, they are the firm for you."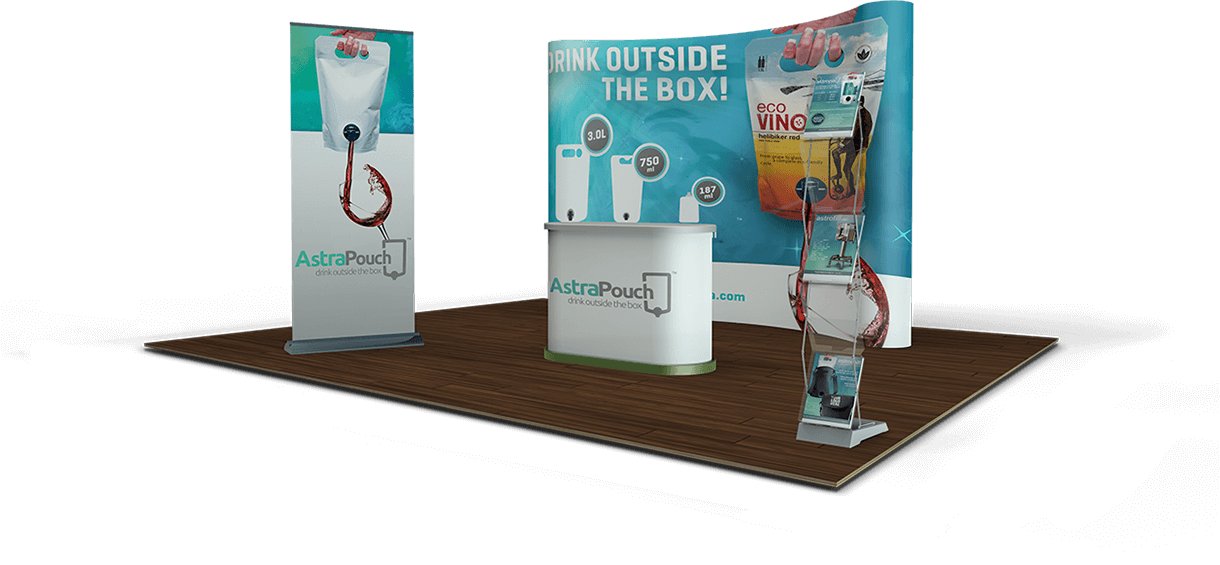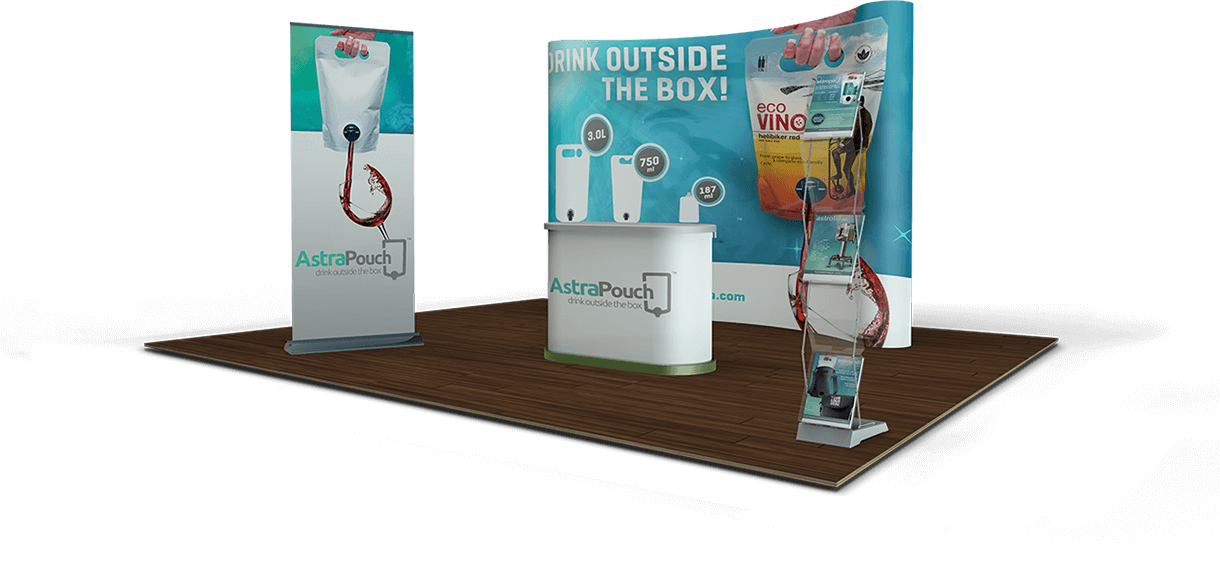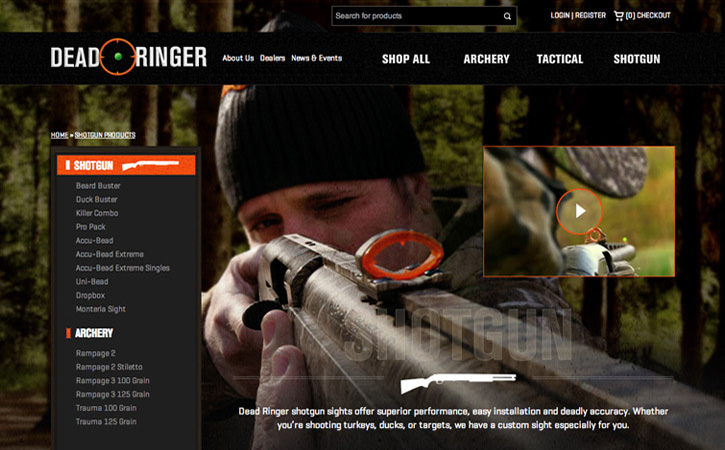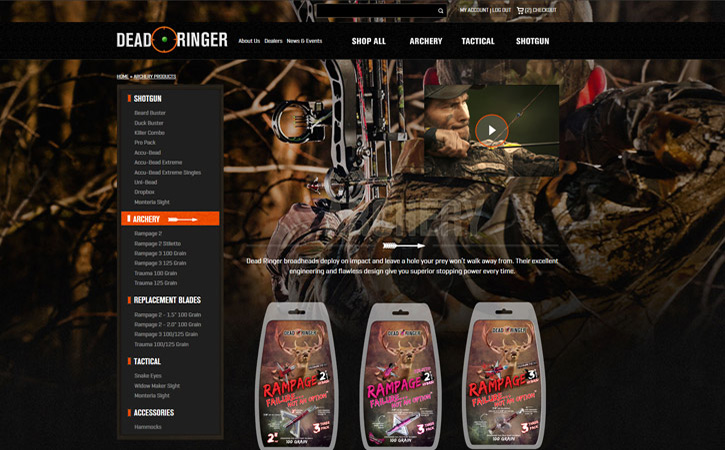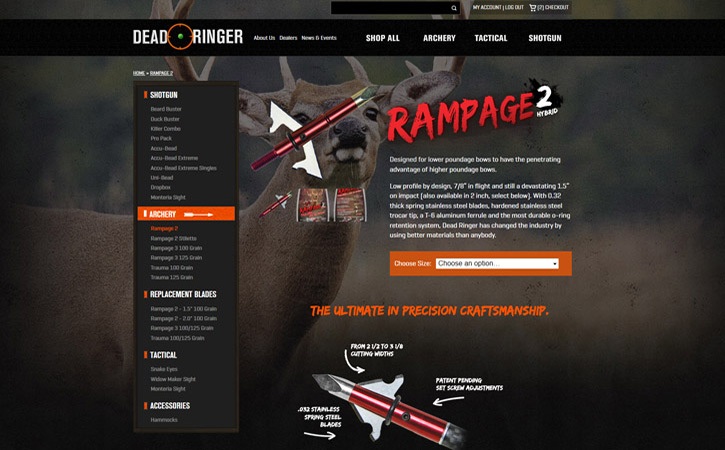 We partnered with Dead Ringer to develop their branding and build them a website, and then went on to fine-tune their packaging and transform their marketing strategy. The website effectively segments the distinct audiences and successfully conveys and celebrates the culture of its products. Dead Ringer is now a national outdoor and hunting supplier featured in Dicks, Walmart, and Cabela's.
"We're a small company that's growing rapidly and we needed a real partner—for branding, packaging and website design. Accelerate Media has exceeded all our expectations. The vision and expertise of the team is unmatched in Rochester."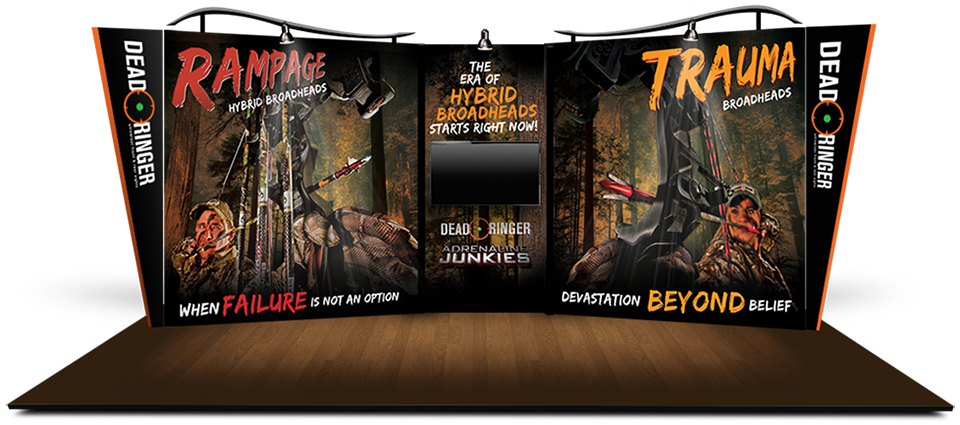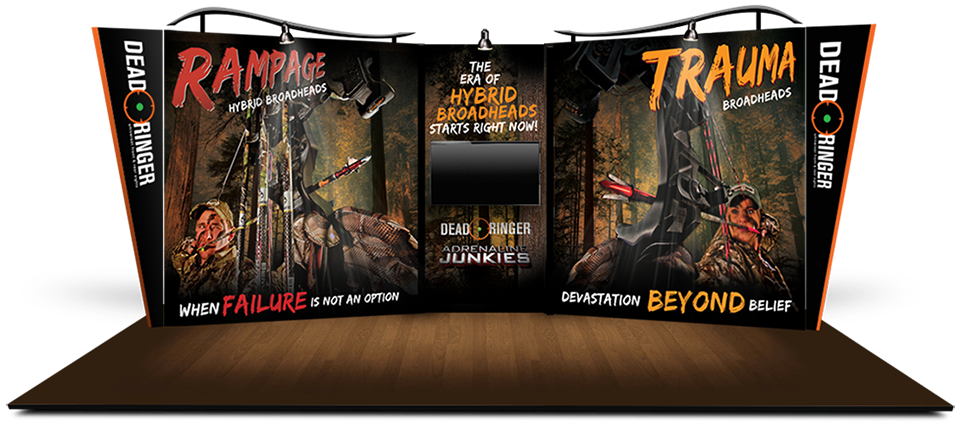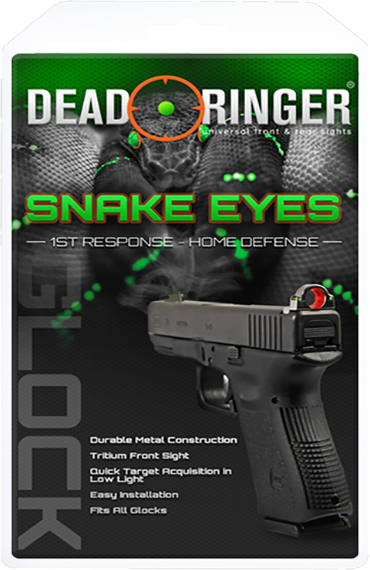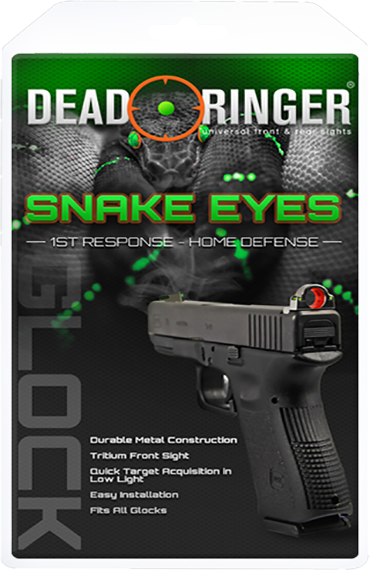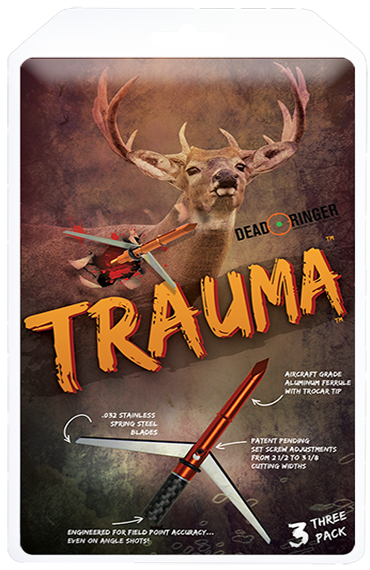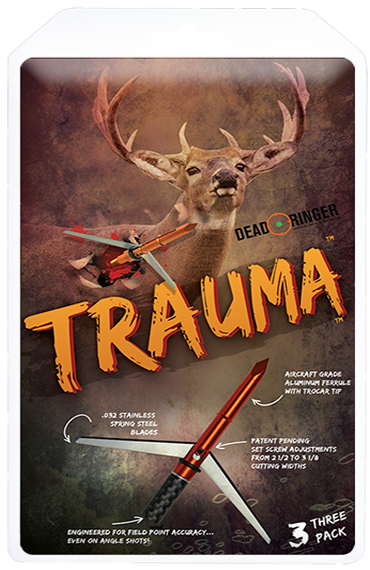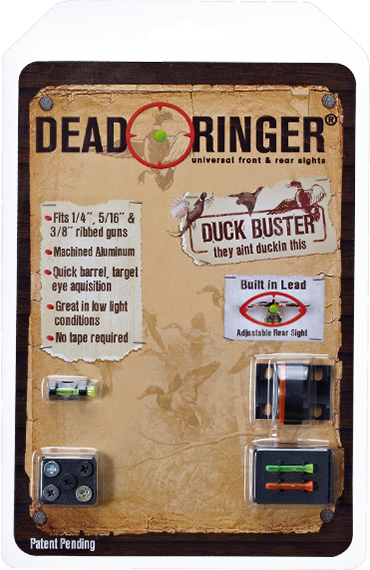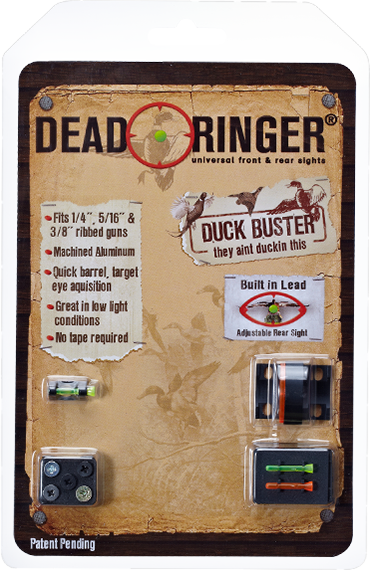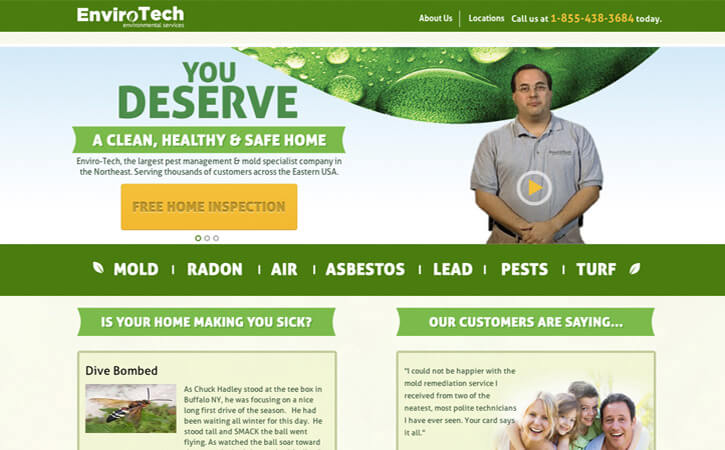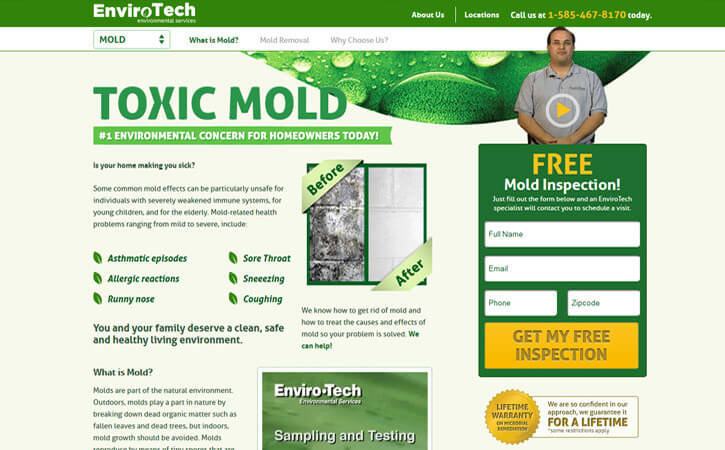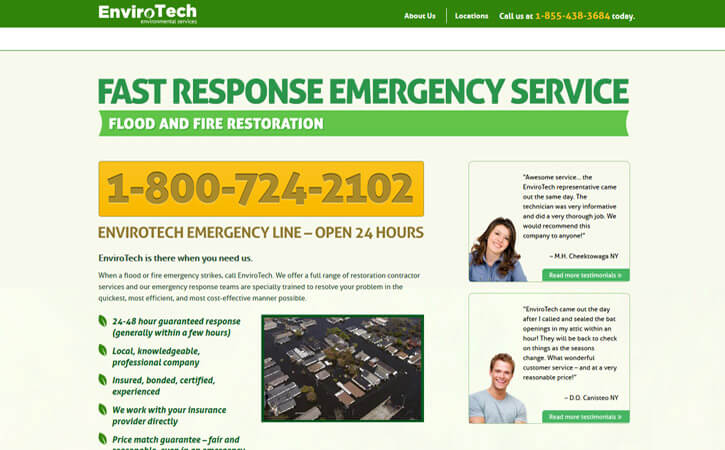 When EnviroTech wanted to consolidate their marketing efforts (and the agencies creating them) for a more streamlined and effective approach, we stepped up with a refreshed brand, new website, and innovative strategy that has resulted in a 200% increase in incoming leads for two consecutive years.
"Accelerate Media talks the talk and walks the walk. From our initial discussion, they have been all about making sure we get 'bang for our buck.'"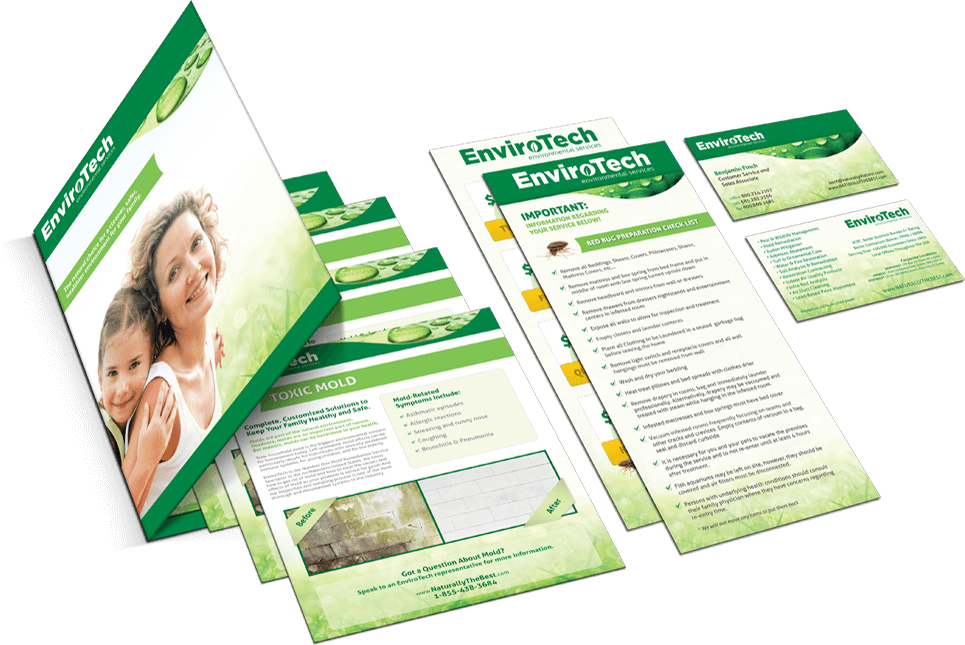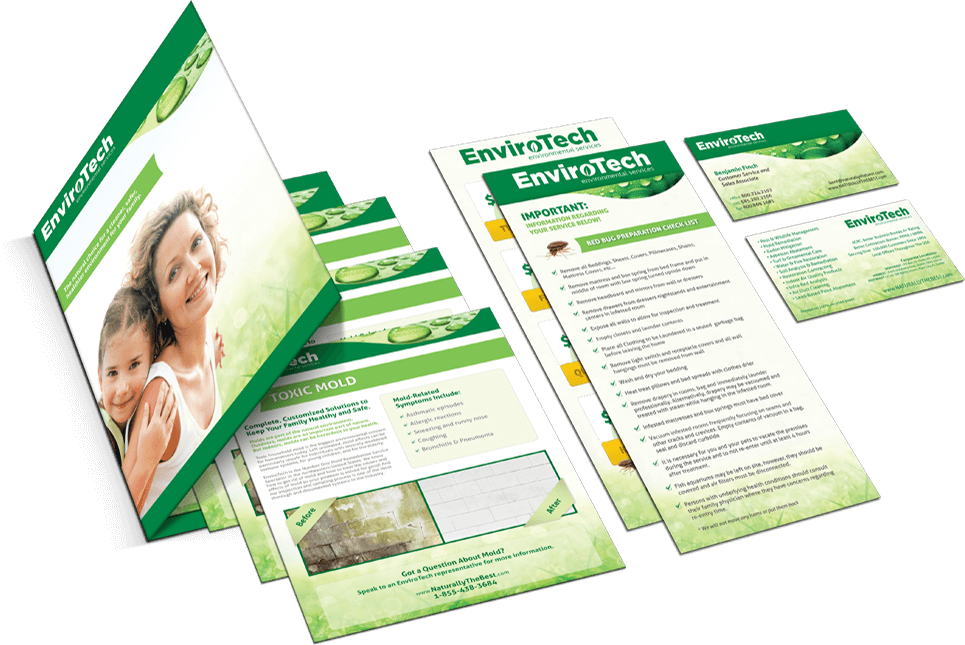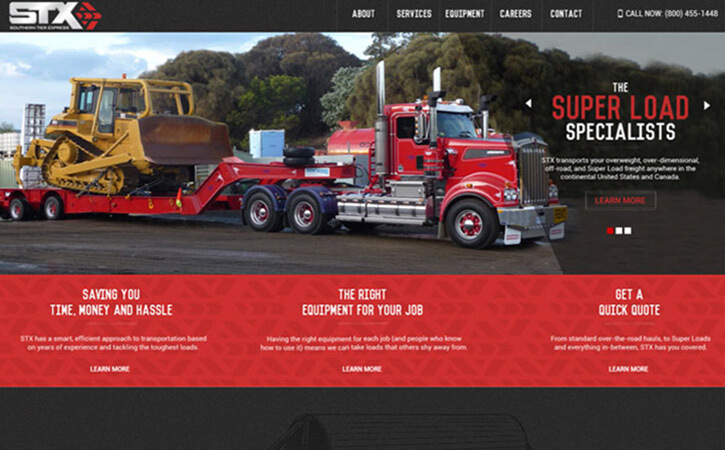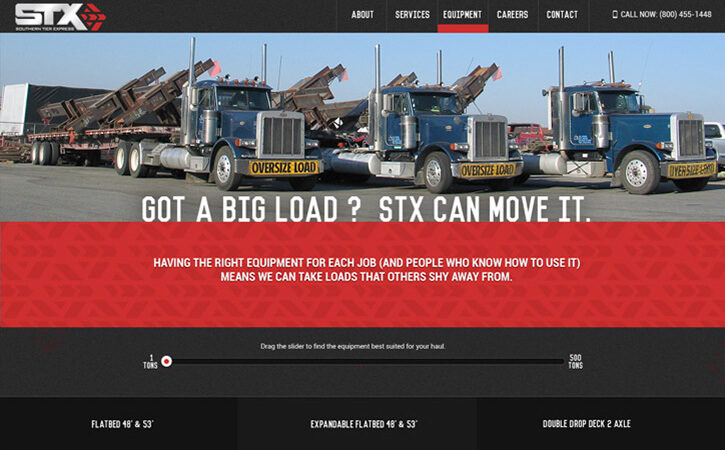 Another long and rewarding relationship that started with a website and continued with a complete rebrand—from the local-sounding Southern Tier Express to STX. Both brand and website are now worthy of representing them as a truly national transportation provider.
"a(m)'s experienced professionals helped me achieve all of the brand and website goals I set out to accomplish."