There are a lot of digital marketing agencies out there offering
conversion rate optimization (CRO) services.
We're different.
We "get" the art and science behind conversion rate optimization, and we understand that increasing site traffic is just one piece of the puzzle. Building a strong conversion funnel through A/B testing and evidence-based optimization will squeeze more leads—and more sales—out of the traffic you already generate. In other words, you'll make more money!
We love testing. It's in our blood. And trust us: we think big. The scope of our tests is limited only by the scope of our imaginations, and we've got some pretty active imaginations around here. Headlines, videos, layouts, offers, word choices, images – we take nothing for granted, so nothing is safe from our optimizers. Every element on your site should be a little worried right now…
Here's a little insight into how we do it: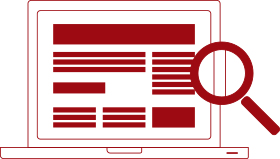 1. Identify Opportunities & Form Theories
We begin with a thorough examination of your site that lets us catalog all experiment opportunities. We then prioritize them based on the results we expect so you can understand our process and work together with us on your marketing goals.
---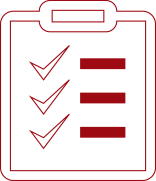 2. Implement Givens
As a first step, we identify and execute those opportunities that are already acknowledged as being effective. We consider it our duty to stay up-to-date on industry studies and best practices, and we don't want to waste your time or money on an experiment whose results would elicit a "Well, duh."
---

3. Plan Experiments
We then test our theories one by one, using sound marketing experiments to come to proper, validated conclusions. Based on specific site metrics, we may A/B or multivariate tests. During this time, we also build an estimated timeline based on your site traffic and our anticipated tests, so you have a realistic expectation of timeframe as well as results.
---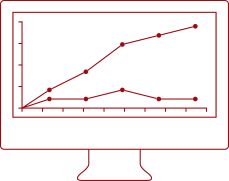 4. Execute the Experiments
Based on the scope of the experiments, we will utilize our design team as necessary and unleash the full power of our suite of marketing tools. We build our experiments based on specific action plans, and we keep the experiment active until we achieve a data set with statistically significant—and actionable—results.
---

5. Implement the Winners
When complete results are in, we then (and only then) crown a victor. Behind the scenes, we seamlessly update all tested pages to match the winning test variations.
---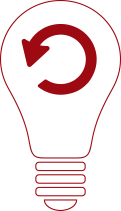 6. Start All Over Again
Go back to the beginning and test the next theory with a new experiment! While we don't believe in infinite testing, we do believe that one test won't necessarily give you all the information you need. And the best part of testing is this: you always get a winner! Even if the results weren't what you imagined, they always provide a valuable glimpse into your customer base.
Like what you've read so far?
Try website design & development made for
New York City, New York
Enticing. Fresh. Extraordinary. This is how we describe our approach to your website strategy. Every client we work with gets served a tailor-made, results-driven strategy, a fact that's set us apart from other design agencies in our home base of Rochester, NY.
We've taken our forward-thinking approach all the way to the city that never sleeps and had some great results. We've worked with outstanding NYC businesses like Blitman & King LLP, Strategic Legal Solutions, and Global Partnership Schools. Now, we're ready to work with you.